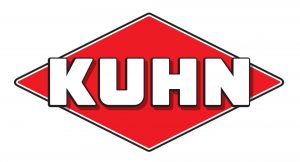 C&O supply the full range of conventional, integrated and pneumatic drills from Kuhn, including the Premia, Integra, Venta, Megant and Maxima ranges.

C&O are proud to supply the PRo-TIL strip-till drill range from British manufacturers Mzuri. The PRO-TIL range is available in 3 and 4 metre trailed versions and a 3 metre mounted format. The PRO-TIL Select is available in 3, 4 and 6 metre trailed models.
Kverneland have over 125 years experience manufacturing agricultural machinery. Kverneland's seeding equipment includes Mechanical Precision, Pneumatic Precision, Seed Drill Combinations, Cultivator Mounted -Pneumatic Seed , Mounted & Trailed Pneumatic Seed and Mechanical Seed Drills.
Kverneland machinery is available exclusively at C&O Funtington.