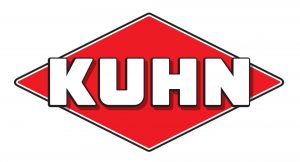 C&O supply Kuhn's range of fertiliser spreaders, which incorporates twin disc mounted or trailed models, pneumatic and universal models. The range includes the popular twin disc Axis models.
Kverneland have over 125 years experience manufacturing agricultural machinery. Kverneland's Exacta disc spreaders come in a range of sizes to cater for all requirements.
Kverneland machinery is available exclusively at C&O Funtington.