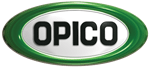 Opico manufacture their own range of grassland and cultivation machinery and are also the UK distributor for a HE-VA cultivation machinery and Sky drills.
Opico are one of the largest independent distributors of agricultural machinery with over five decades of experience and knowledge of the trade. The company have experience with a wider range of machinery including Grain dryers, Spring tine grass harrows and Subsoiler seeding.
See C&O's demonstration of the Sward Lifter;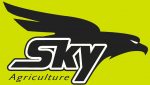 Sky Range
Sky-Agriculture Seed Drills provide high capacity drilling solutions for all soil conditions and cultivation systems. No matter which model you choose the design focuses on achieving maximum productivity by allowing drilling in a large range of working conditions to increase the window in which crops can be established.